111 Forget Me Not Lane
The home employs several key details that tie it to the site while blurring the lines between the interior and exterior. Many of the materials that were used for the interior were taken from the exterior with the goal of bringing the outside in.
Winner of 2011 Parade of Homes Best Overall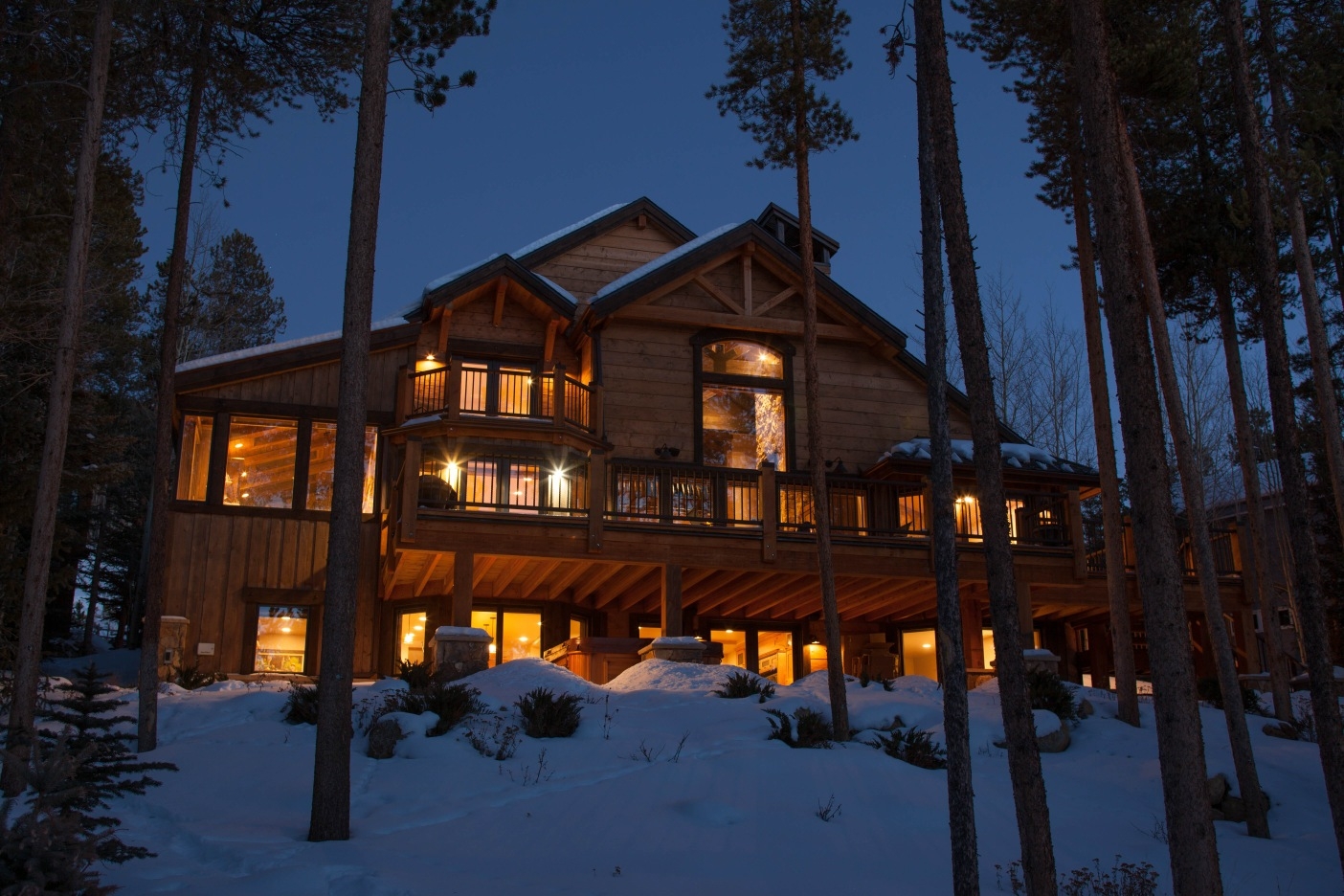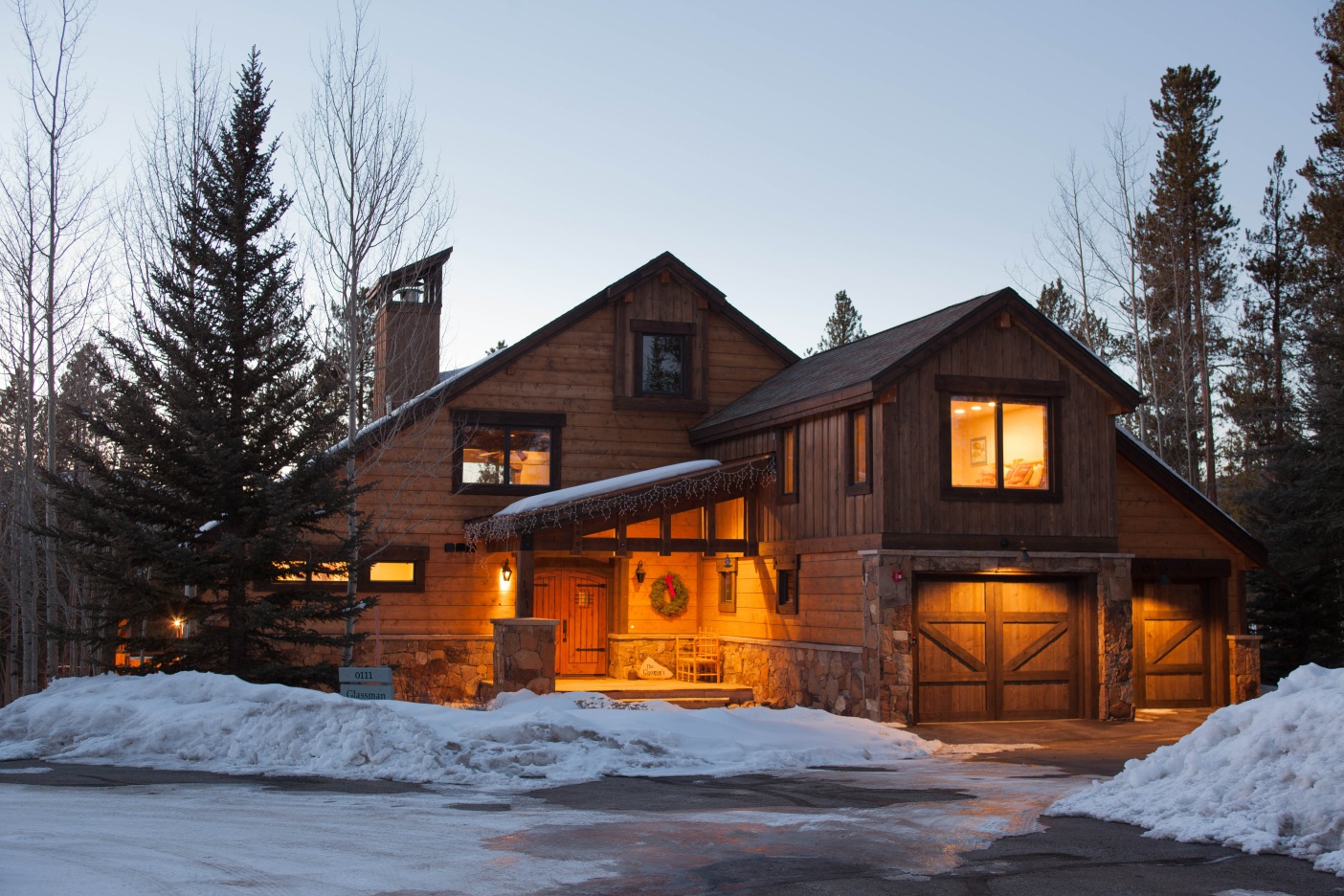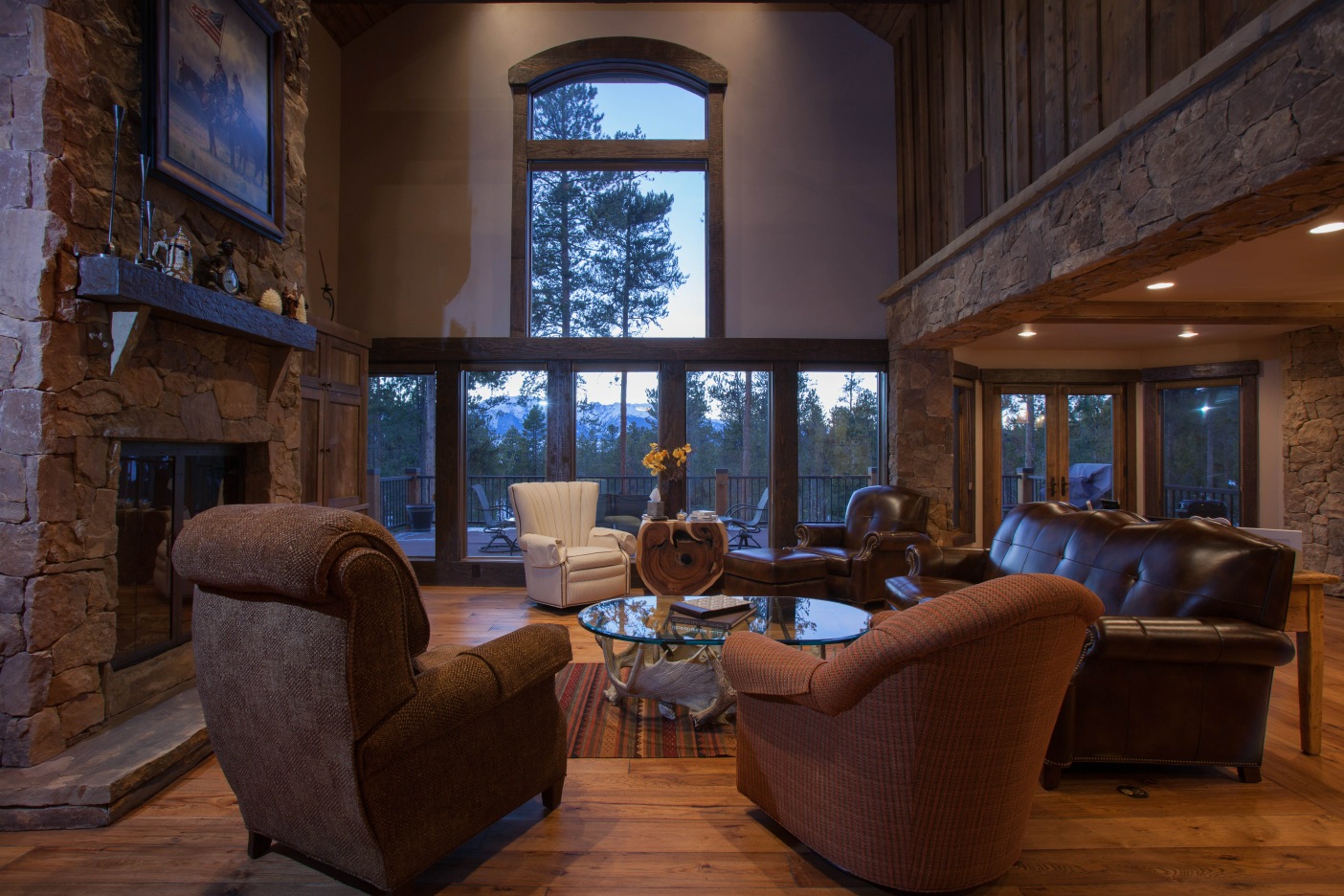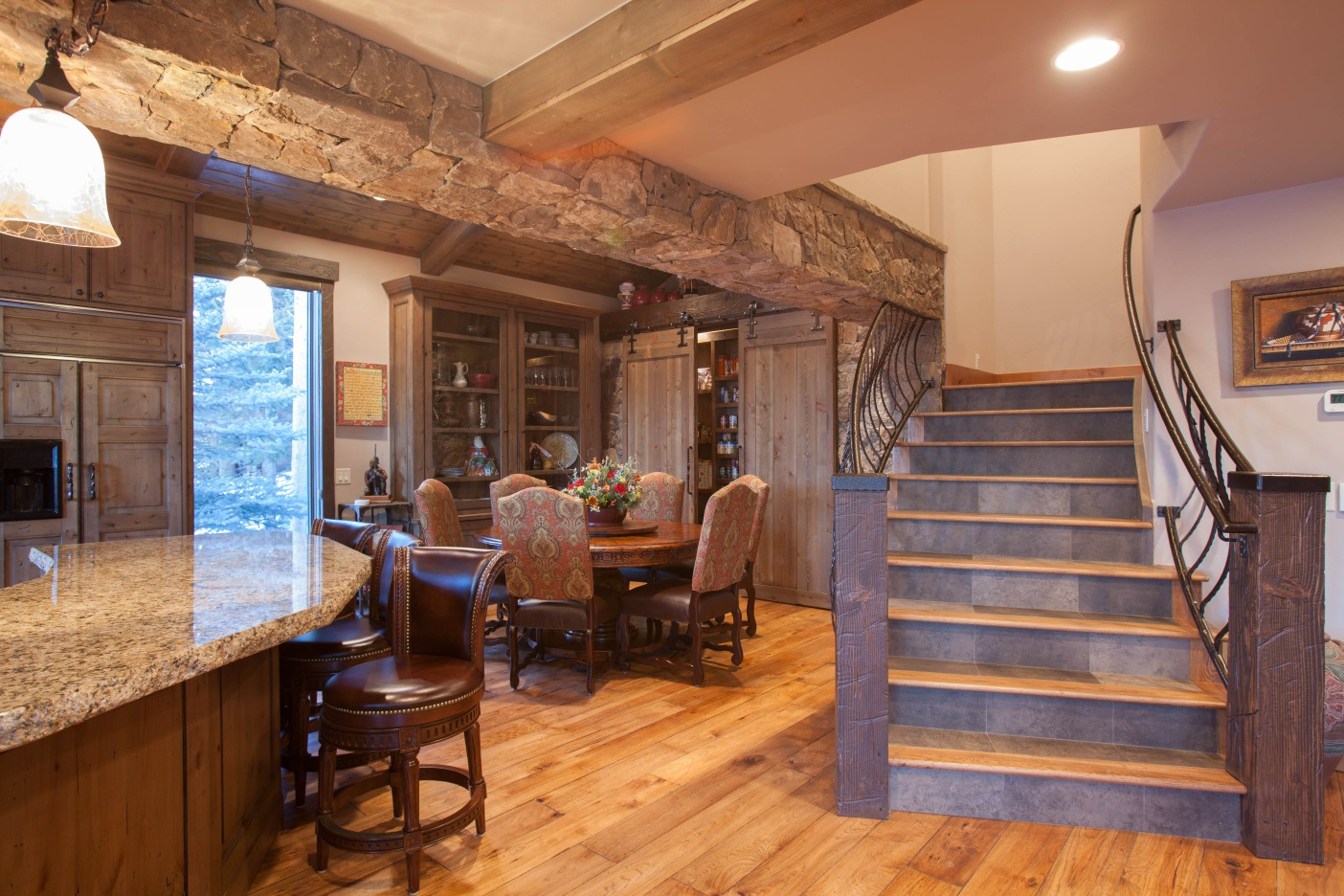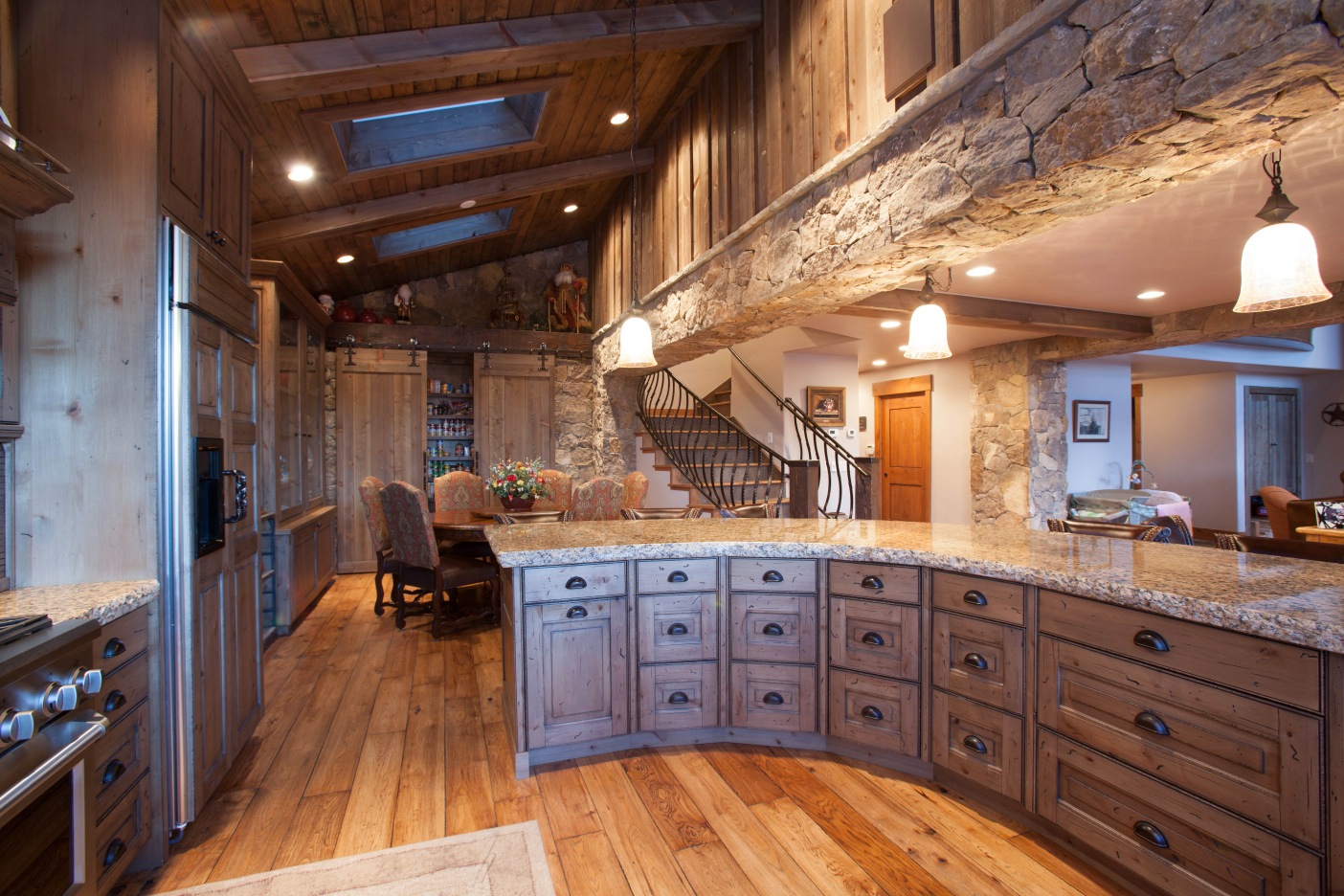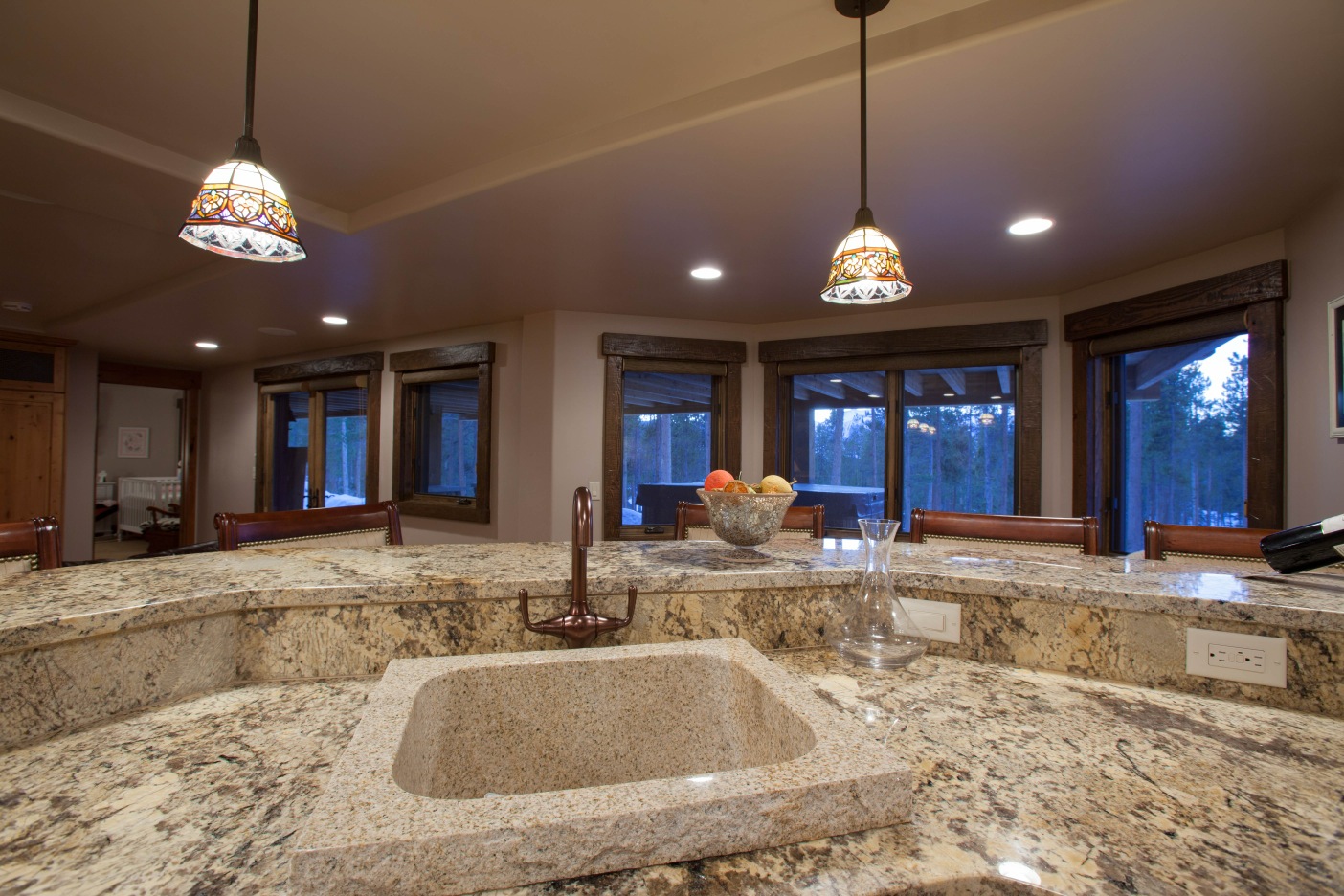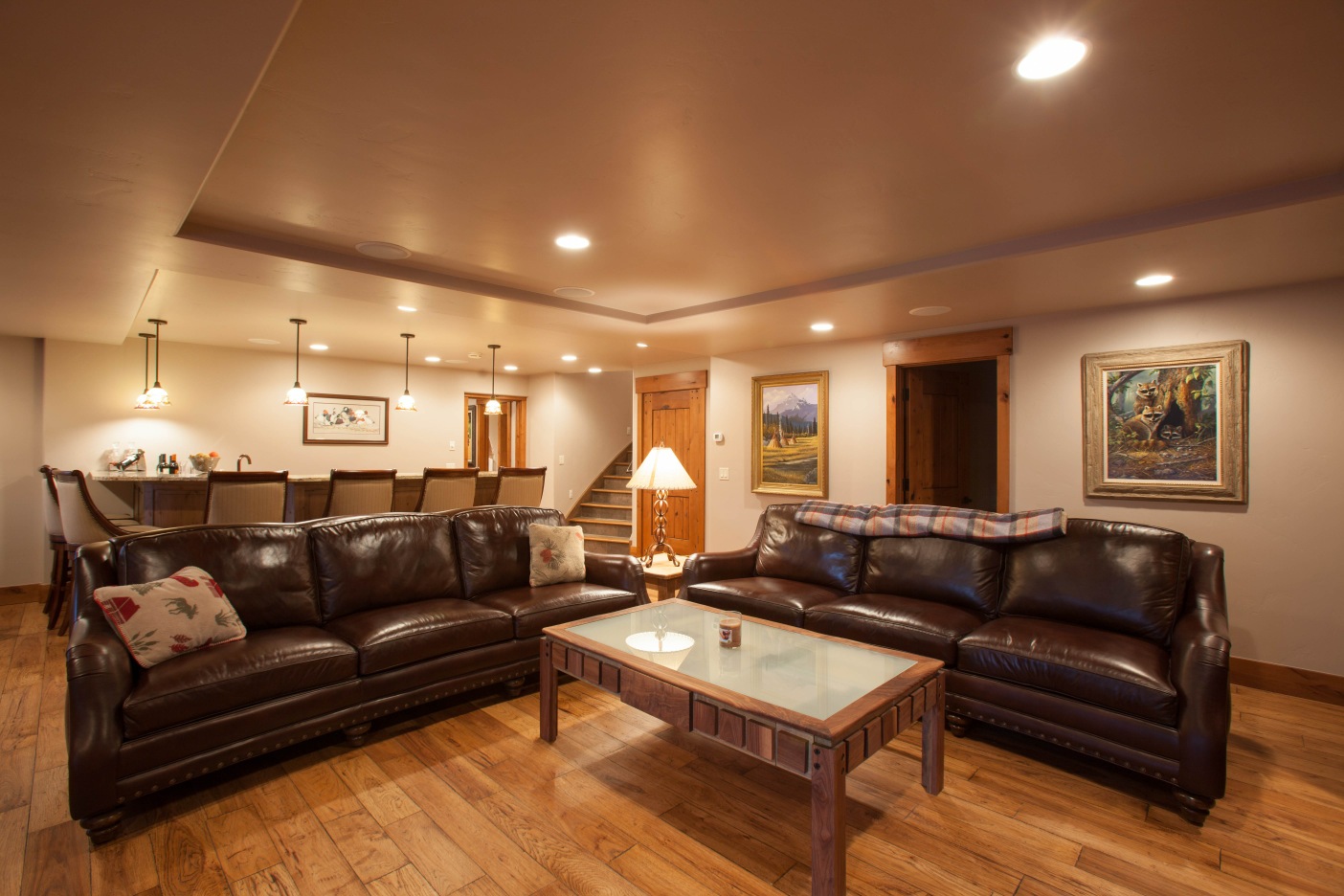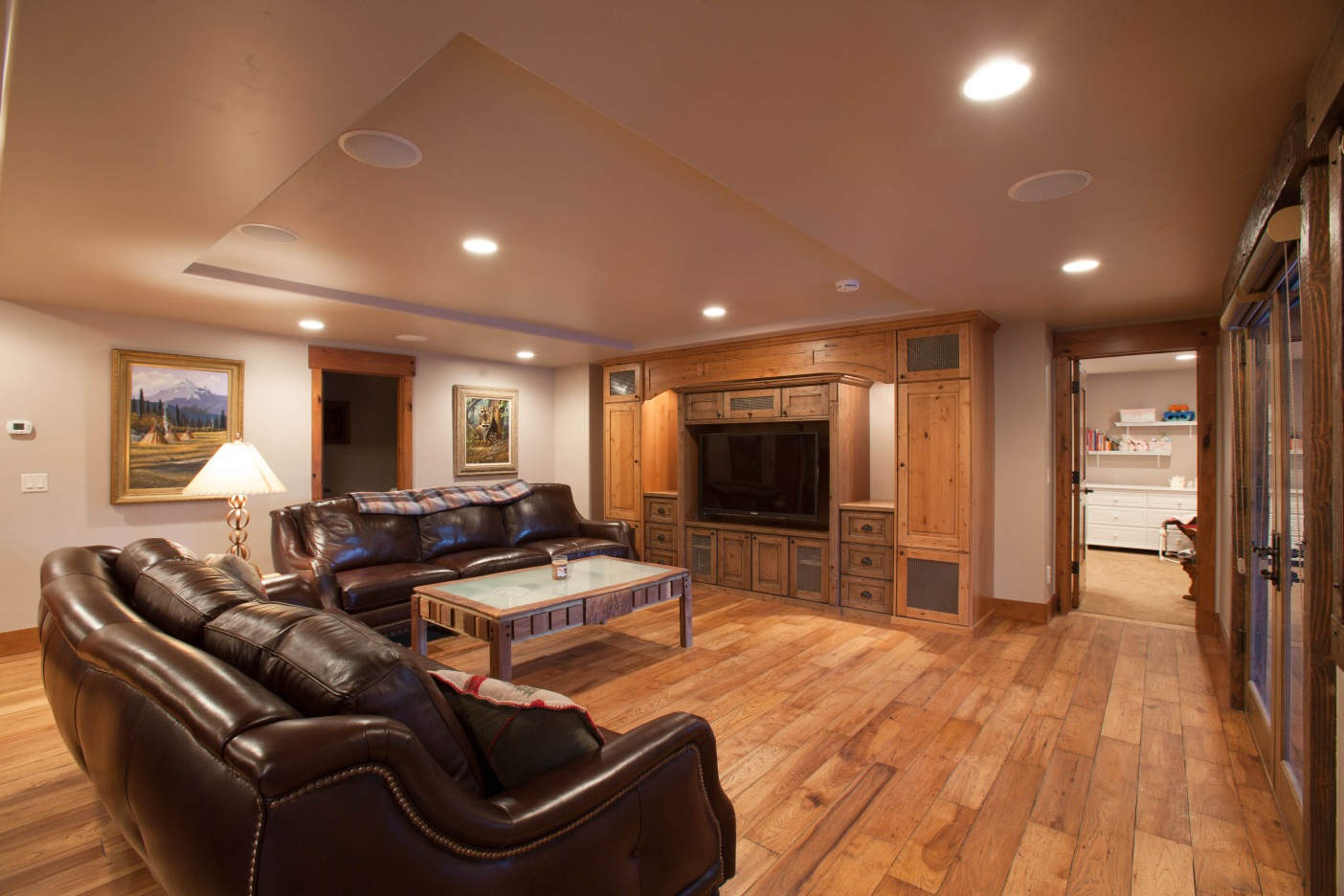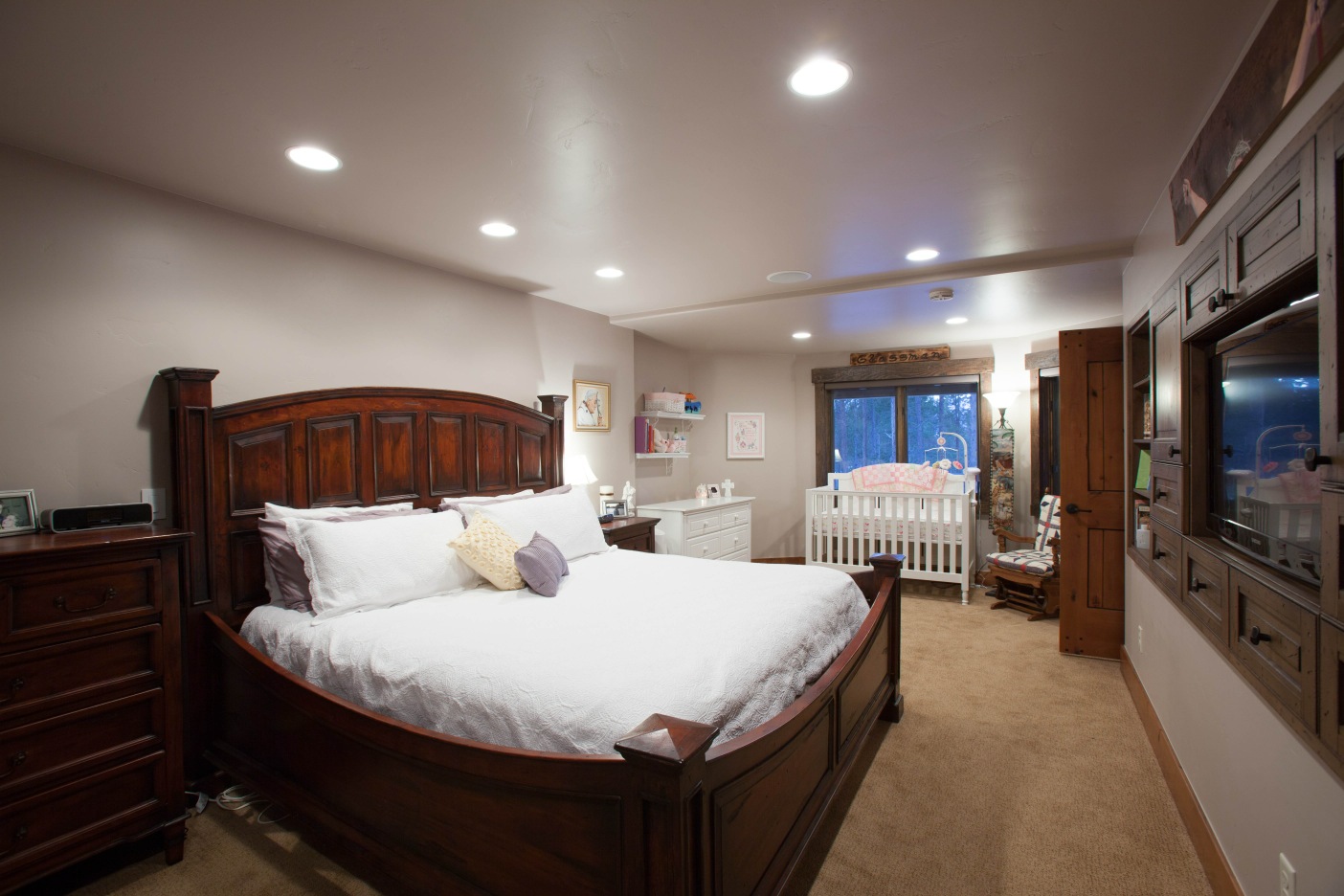 The living room showcases an accent wall covered in the same wood siding that is found on the exterior wall along the same plane, making it a natural extension of the exterior form through the wall. Large amounts of stone were used on the interior as columns and beams as well as a flagstone entry that is a continuation of the flagstone used on the front porch and walkway. The first steps into the home reveals a large wall of windows that focus your attention back on the natural environment you just stepped in from. A large deck along the west side of the home extends daily living into the outdoor room with a direct view of Summit County's iconic Buffalo Mountain.
A major remodel and addition, this home needed to be able to accommodate a large family for reunions while also feeling comfortable if it was just occupied by the owners. What started as a small remodel of an aged kitchen turned into a complete gut and addition. The home received new electrical and a much more efficient heating system through in floor radiant. All the finishes were updated as well with new stone, exterior siding, drywall, hardwood flooring, cabinets, and interior trim. The result was a rustic mountain feel that the owners had hoped for with enough space to accommodate all the grandchildren.
Nathan Glassman was responsible for the schematic design and some of the architectural details. The architect of note
was Todd Webber Architects who completed all construction documentation and was responsible for managing the
process through the permit stage. Raptor Construction managed the construction process.
Natural materials
Stone and wood were brought in from the exterior to blur the lines between inside and out.
Additional windows
More numerous and larger windows were added to the house to further the connection with the outdoors while inside.
Open layout
The kitchen, dining, and living rooms transformed from separate spaces into one large communal area.
Project Name: 111 Forget Me Not Lane
Location: Keystone, Colorado
Size: 4,675 square feet
Year: 2010
Awards
2011 Summit County Parade of Homes - Remodel Category
Winner of the following criteria:
Sustainability Award
Best Exterior Aesthetics
Best Interior Architectural Alterations
Best Structural Alterations
Best Overall