Ridgeview Court
Located a short walk from Frisco, Colorado's vibrant Main Street, Ridgeview Court is a five-unit development composed of three single family homes and one duplex. Each of the five homes has a completely unique design making this an uncommon multifamily project.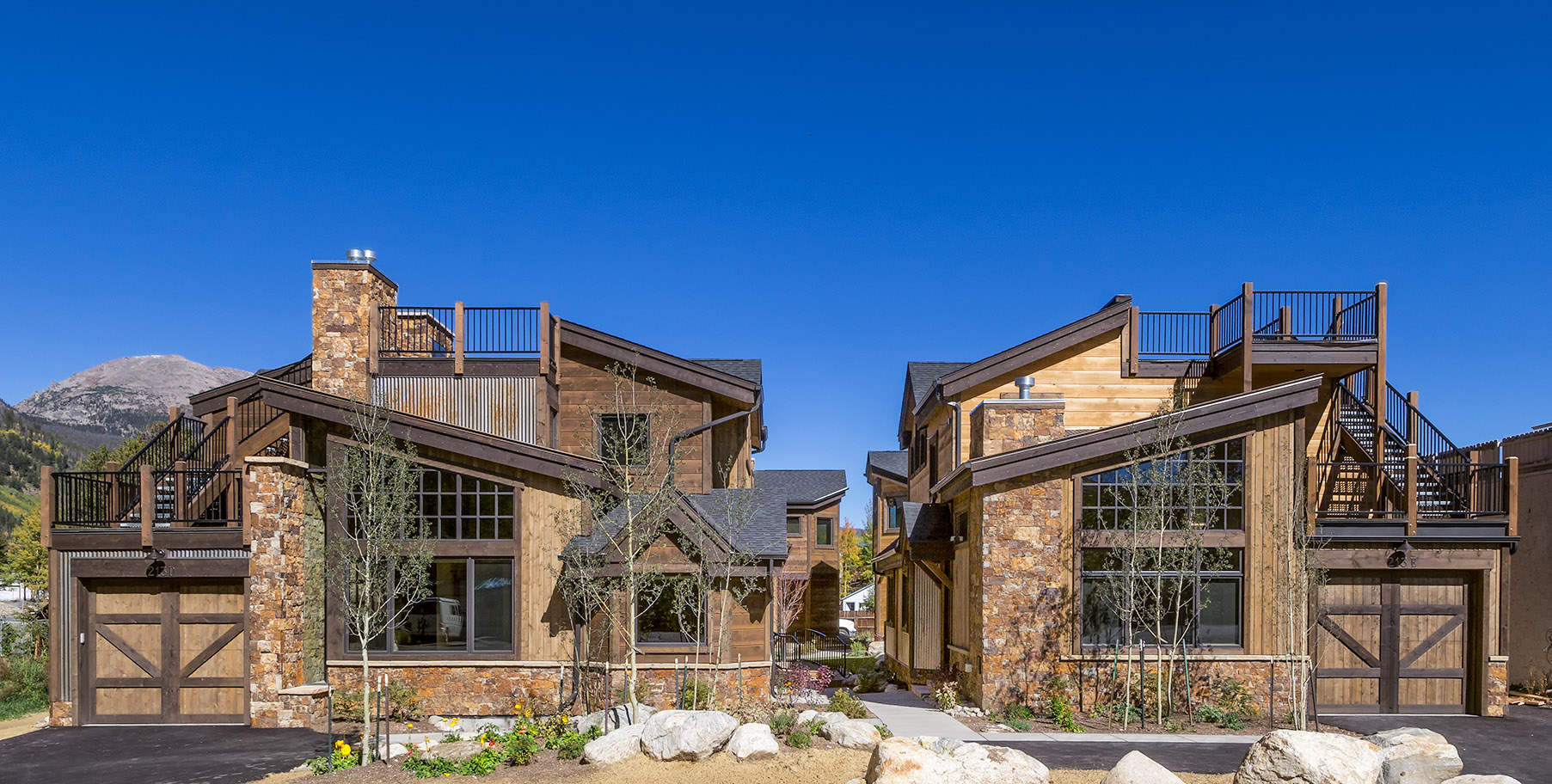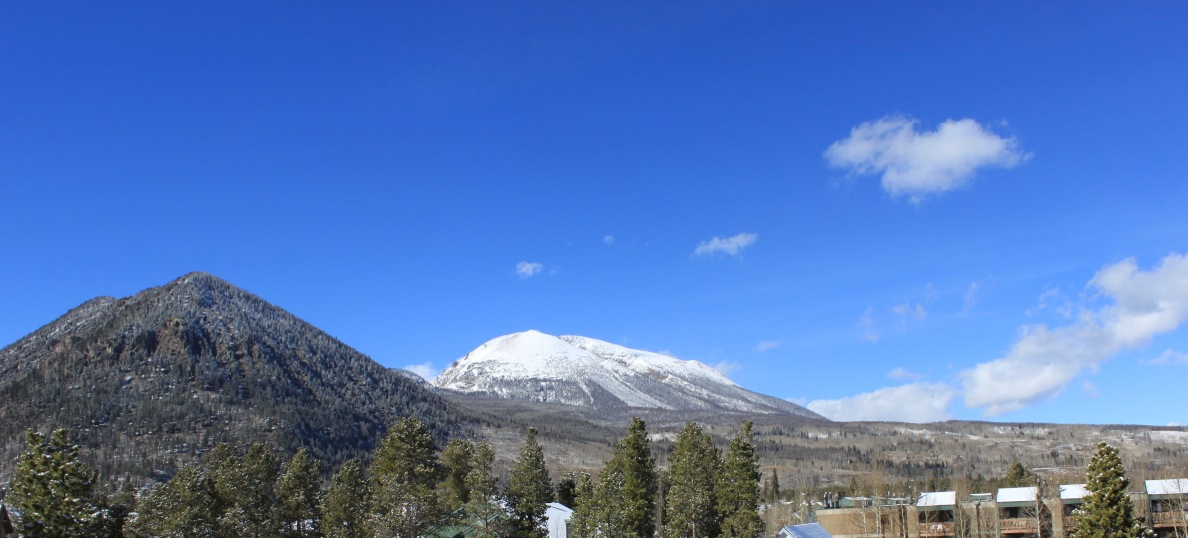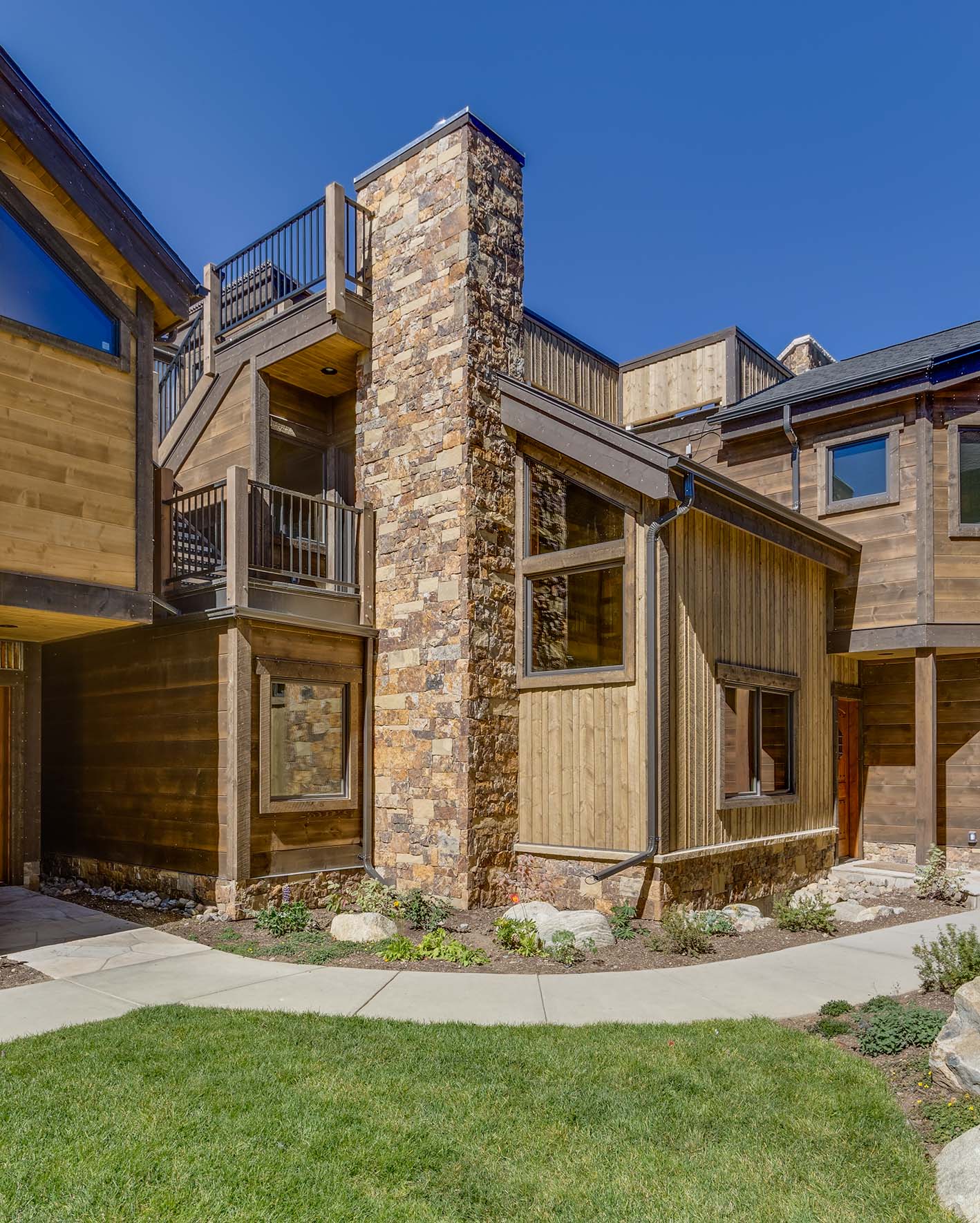 Instead of following the normal model for multifamily projects around the United States and creating a couple of floor plans and copying them as many times as needed, this design gives the community a true personality and allows each home to adjust to the subtle changes to the location it was placed on the site and the views unique to each homes location.
The homes are designed around a central courtyard giving the homeowners a comfortable outdoor space directly outside their doors while also providing attractive scenery to view from inside their homes. Private rooftop decks that take advantage of the 360-degree view of the Ten Mile and Gore ranges are one of the major features of each home. Although each of the five homes has a large rooftop deck, the design prevents any deck from easily viewing another to create as much privacy as possible. Taking up only one third of an acre, the development is high density and therefore space efficient, but through very carefully placed windows, landscaping, and open space every home feels private and comfortable.
In line with the design objectives of Glassman Companies, the homes all showcase features that attempt to encourage a relationship between in the indoor and out. At select moments in the designs materials slip from the interior to the exterior or from the exterior to the interior, dissolving the perceived boundary between the natural and the architectural.
Continuous materials
The border between the indoor and out is de-emphasized by the continued use of stone and wood along walls.
Rooftop deck
Enjoy the expansive views of the Ten Mile Range and downtown Frisco while feeling the warmth of a fire atop the homes.
Designed privacy
Each home features a unique layout that keeps windows out of alignment with each other. This results in views of the surrounding area--not of the neighbors.
Project Name: Ridgeview Court
Location: Frisco, Colorado
Size: 10,753 finished square feet between five homes
Year: 2013